Floor standing or models that can process air out of sight with ducting. Designed to be tough and work all day and every day in all conditions from 5-35°C.  Ducting not provided.
Some models may require external humidistats for positioning in the drying area but D950 & D850 models have humidistats to regulate the humidity level automatically built in.

Swimming pool dehumidifiers designed in the UK for use in swimming pool areas including hydrotherapy pools, spas, sauna areas (not in sauna), changing rooms & gyms   Often uses in areas where there are high degrees of fumes & chemicals in the air such as in hair dressers, retailers selling fish or florists.
Easy Guide
A pool Is generally maintained at 26°C – 22°C.
Rule of thumb for swimming pools.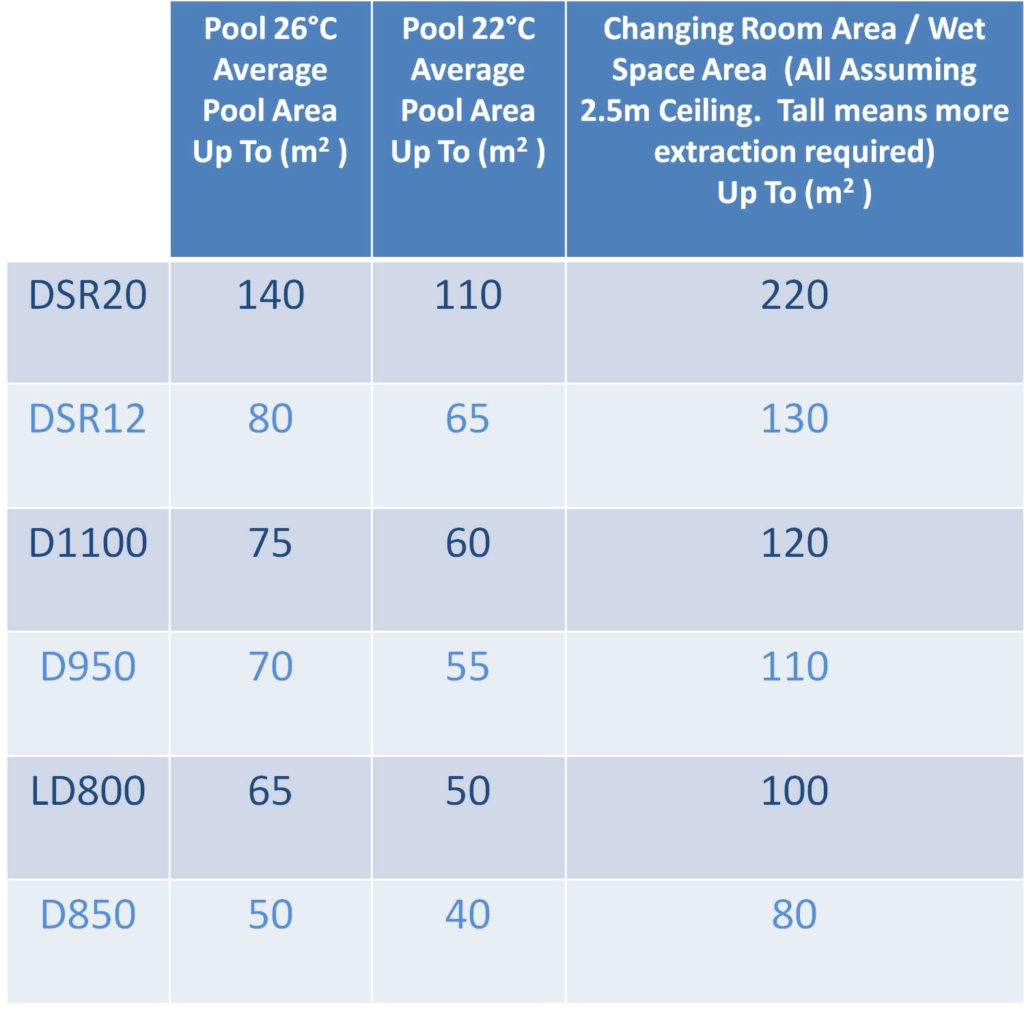 ---