Used in any areas that fresh water can rot wooden beams such as vintage ships, light houses,  Can be used with shipping containers on ships, rigs or other sea craft.
Stainless steel inside and out for salt resistant drying of vessels in all compartments.  The boat dehumidifiers can be built into lockers and underneath cabin furniture for concealment.  Even can be mounted upside down if more convenient
If intended to run unattended then only commercial grade Ecor Pro will do.  Check your insurance policy.  Companies are now insisting on commercial grade products used in high value assets such as boats & yachts.
Yachting World best dehumidifier 2018 rare 5 star rating for DH1200 Dryboat
Boat dehumidifiers designed in the UK for use at sea or at birth.  Keep interior cabin, engine compartment and forward sail locker areas dry.  Can be ducted into the heating system ducts already in place for drying when moored.  Means you return to a dry warm boat to begin sailing or motor cruising.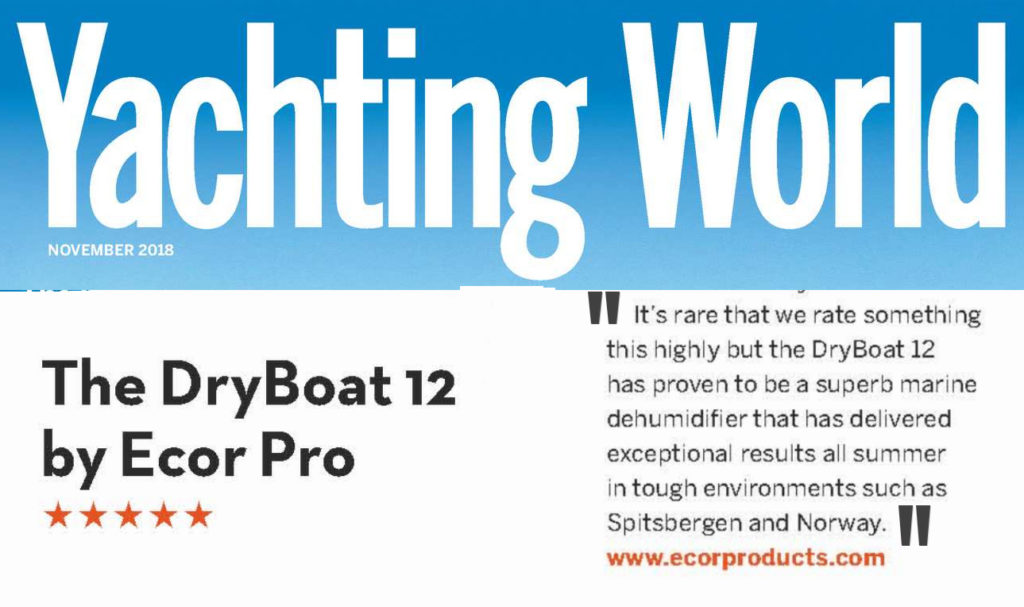 Read the product review HERE
A Boat Dehumidifier Guide for Cabin Areas
Dehumidifiers Can Also be Used in Engine Compartments
The larger the boat dehumidifier used the fast it will dry.  The limit is the space and what can fit.  Severe weather will mean a lot of water to dry in furnishings, sales, cloths and even the fabric of the boat.  If not ducted consider each section separately.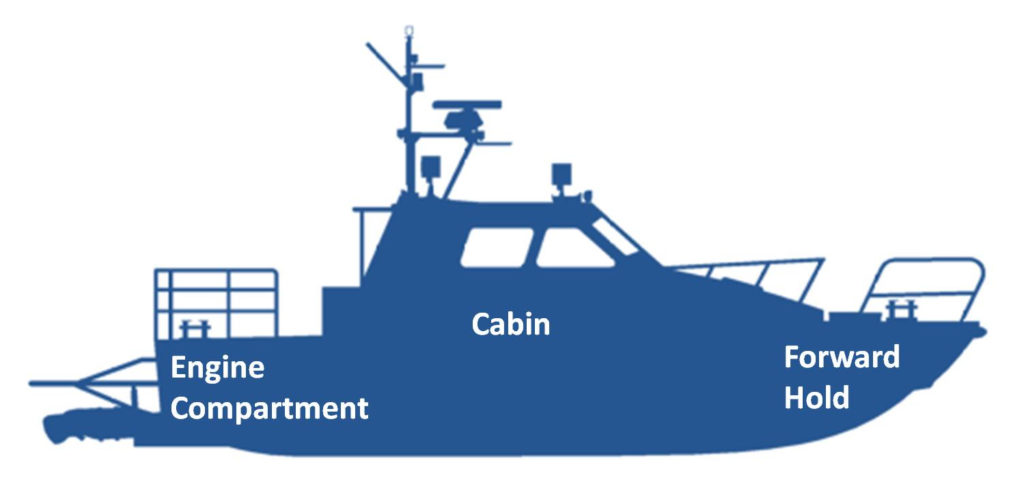 ---